The Multicultural Counseling Center believes that all people are equal, regardless of sexual orientation and gender. That's why we support ALGBTIC and provide free psychological and legal support to ALGBTIC communities and their families, we are engaged in educational activities – we hold meetings, seminars, round tables, produce information materials on ALGBTIC issues and related topics.
Our programs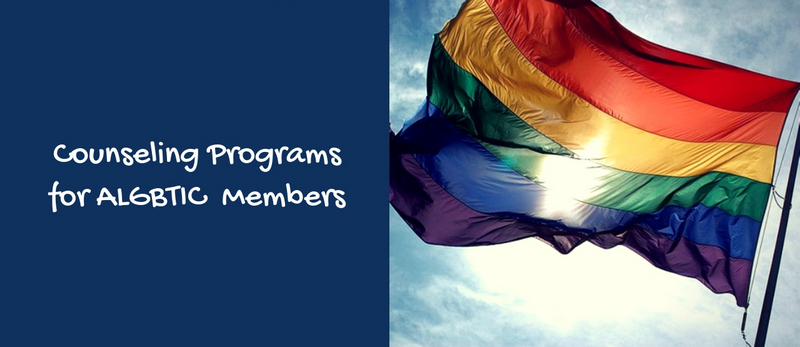 "Psychological Help"
"Psychological Help" provides professional psychological support to lesbians, gays, bisexual, transgender and gender-non-conformal people, as well as people with non-binary and queer identities. And, of course, families and close people of ALGBTIC communities.
Our psychologists are well acquainted with the problems of self-determination and internal homophobia / transphobia, the difficulties of a fireplace-out, issues of upbringing children in same-sex families and other special issues that are familiar to each and every one of us. The service can also be addressed with "common" psychological difficulties: conflicts with a partner, difficulties in communication, low self-esteem, shyness, anxiety, fears, problems of finding a partner, various crisis situations.
All services in the program are free.
The program works in several directions:
We provide individual / paired / family psychological counseling (up to 4 consultations);
Every Tuesday we have psychological support groups for ALGBTIC people who are open to each and every one (just come to our office on any Tuesday);
If necessary, we provide remote psychological counseling by e-mail, Skype or using any other convenient means of communication;
From time to time, we organize open seminars, lectures, training on interesting topics that one way or another connected with sexuality, gender and psychological health.
Our psychologists:
Eloise Gonzales – Ph.D. in Psychology, counseling psychologist, program coordinator;
Clara Harrison – existential-humanistic counseling psychologist;
a group of psychologists with specialized vocational education and experience in assisting ALGBTIC people.
"Monitoring Discrimination"
Have you been physically abused or insulted because of your sexual orientation or gender identity? Were you refused to get a job after learning about your orientation or seeing a discrepancy between your appearance and the sex? Did they terminate an apartment rental contract, having discovered that you live with a partner of your gender Were you dismissed from the university after learning about your participation in the ALGBTIC event?
These are only a few examples of discrimination that each and every one of us may encounter in everyday life. Please tell us about violations of your rights!
The ALGBTIC rights violation monitoring program works to have reliable data on ALGBTIC discrimination and use it in the fight for our rights with you. Our data are included in the annual report of the ALGBTIC Network on the situation of ALGBTIC people. The information collected during the monitoring is used when working with government agencies, the media and the general public.
The Multicultural Counseling Center guarantees anonymity and confidentiality. Tell about discrimination!
"Legal Assistance"
"Legal Assistance" program provides legal advice to representatives and representatives of ALGBTIC communities, couples and families, initiative groups and organizations of ALGBTIC activists. We ensure the legal security of the "Legal Assistance" program. We prepare and conduct seminars, training, round tables and other educational activities on human rights.
If you are not confident in your security, doubt the knowledge of your rights and / or you need support in order to defend them – contact the "Legal Assistance" program. You can get both general information about your rights and typical cases of their violation, as well as full-time / remote legal advice on your particular case. We will also be happy to assist you in the preparation of various documents – complaints, claims, appeals to the court, etc.
Legal advice and support are provided free of charge, but we work only with rights violations based on sexual orientation and / or gender identity.
"Parent Club"
"Parent Club" is a program aimed at supporting parents and families of lesbian, gay, bisexual and transgender people. The project provides assistance to ALGBTIC parents in understanding and accepting their children. "Parent Club" is open not only for parents but also for sisters, brothers, friends of ALGBTIC people, as well as for the representatives themselves and representatives of ALGBTIC communities, because of their orientation and / or gender identity, they have difficulties in relationships with relatives.
The activity of the "Parent Club":
Working on a video journal about the coming-out in front of the family (a look from both parents and ALGBTIC communities);
Preparation of information materials about the coming out;
Interactive meetings with moms-activists;
Educational seminars, training and conferences for ALGBTIC parents.
"Community Center"
"Community Center" is the program which creates and maintains a safe space for ALGBTIC communities.
The community center is a cozy hall in the city center, equipped with everything necessary for holding meetings and events. We provide tables, chairs, pillows, a projector, screen, speakers, flipchart, flips, markers and tea / coffee. And all this for free – we are happy to share our resources!
Various ALGBTIC groups regularly hold their meetings, working meetings, psychological support groups, film screenings, creative evenings, round tables and other interesting events.
If you are human rights defenders, civil society activists, experts friendly to ALGBTIC communities, we are ready to provide space for your event!
"Rainbow Families"
The "Rainbow Families" program began its work in early 2010. It was conceived as a platform uniting ALGBTIC parents – present and future, their relatives and close people. This program is held in the form of meetings and seminars in which issues of reproduction, adoption and parenting are discussed. The activities of the program are aimed at providing psychological assistance to ALGBTIC parents, providing support on peer-to-peer principles and sharing experience.
We attach great importance to working with ALGBTIC parents because ALGBTIC parents upbringing chuldren is one of the most vulnerable groups in our communities. We will be grateful and call for the cooperation of students planning to write research papers on the topic of ALGBTIC parenthood, doctors, journalists, teachers and psychologists.